In the July 2020 Newsletter
Overcoming Racial Injustice
This is an incredibly difficult and dark moment for our community — and for our state and our country. Unfortunately, the racial inequities and violence are not new. The tragic death of George Floyd, Elijah McClain, and so many other people of color throughout our country's history show how deep the challenges run. My heart is hurting alongside so many others who are feeling the pain of the needless death of another black person in America. But the reality is much larger than the need to hold one officer or a few officers accountable. It's about a pattern of injustice and unfair treatment that Black Americans and communities of color have endured, not only in our criminal justice system, but in every area of American society.
Growing Up in Cicero
Systemic racism is deeply rooted in our society. I grew up surrounded by it in Cicero, a suburb of Chicago with a notorious history of racism. In what became known as the Cicero race riot, a mob of 4,000 attacked an apartment building that housed a single black family in 1951. It was about housing desegregation and fear. In 1966, close to where I lived, Jerome Huey, a black teenager studying to be an engineer, came to Cicero for a job interview and was killed by a gang of white teenagers as he waited for a bus. The nuns at my elementary school that day told us to go directly home without playing outside. There was great unrest. Martin Luther King, Jr. came to Lawndale, a black community just over the bridge from my house, and proclaimed that "it was truly an island of poverty in the midst of an ocean of plenty." Why? Structural inequities and denial of services via redlining — a discriminatory practice of fencing off areas where banks avoided investments based on community demographics and racism. The result was to block black people from opportunity and freedom.
I didn't recognize or understand it then. Yet, this tragedy continues. The color of your skin should not impact how you are treated. This is a call to action for each and every one of us to do better, to speak up, and to be part of the solution.
An Important Message
As you know, I'm now the State of Colorado Chief Information Officer (CIO). In the State of Colorado and at the Governor's Office of Information Technology (OIT), we stand with, support, and value the black community. We are angry, sad, afraid, frustrated. We grieve for the loss of life. We want people to make their voices heard peacefully, not through violence. We strive to turn our emotions into advocacy and positive action. We want to work together to overcome systematic racism and social injustice.
I echo the words of Governor Polis, "As state employees, it's our duty to not only deliver the best services we can to the people of Colorado, but it's also our responsibility to help create a Colorado for All, where everyone has the opportunity to succeed, and everyone is treated with dignity and equality. The responsibility belongs to everyone — white, black, brown, local, state and national leaders, and our law enforcement community — to ensure a more equitable society, and make good on our national promise of liberty and justice for all. Now more than ever we need to lift each other up and do right by each other."
Listen and Learn
Let's listen to each others' experiences and share our own. We invite conversation and creation of a safe space where it's okay to talk about things like racial injustice and the biases that exist in our society. In this space, together we seek to create a plan and take action to move our organization to a place with more equity, diversity, safety, opportunity, and inclusion. We can use this dark moment to be beacons of hope and create a more positive future for all. Know that I am ready to do my part through the State of Colorado and individually.
Commitment
I am committed to meaningful change to move beyond racial injustice. Here are some actions I am taking.
Encouraging all to Listen and Learn. We're exploring this in All Hands and other Staff meetings.

Gathering a group of volunteer organizers / leaders in my organization to share, envision, plan, and activate change in OIT.

Committing to and encouraging others to participate in the

21-Day Racial Equity Challenge

. We are dedicating time in weekly meetings to share reflections and experiences. From there, we will determine a plan and other actions.

Participating in a State of Colorado Cabinet-level working group to explore, plan, and take action. The State of Colorado will soon offer "Equity, Diversity, and Inclusion" training for all employees.

Inviting YOU to Listen, Learn, and determine how you will act.
What About You?
Dr. King said, "Darkness cannot drive out darkness; only light can do that. Hate cannot drive out hate; only love can do that." As you reflect on recent events, please also remember to take time to care for yourself and others. Know that you're not alone. Stay safe. Take time off to heal and rejuvenate. Check in on those you care about. Perform random acts of kindness. Show love. Be the light as a means to drive out darkness. In the words of Elizabeth George, "stars shine brightest in the darkest night."
Check out my latest blog posts about business, career, and life performance.
Black Lives Matter
Theresa M. Szczurek, Ph.D.
Colorado CIO, Certified Management Consultant, Author, and Speaker
Pass it on. Feel free to share this newsletter, using my name and copyright declaration, with your colleagues.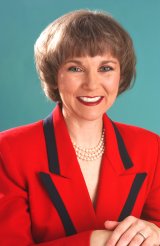 Theresa M. Szczurek, Ph.D.
Technology and Management Solutions
303.443.8674 Phone
303.496.0088 Fax
tms@tmsworld.com
www.tmsworld.com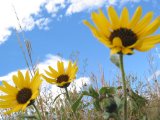 News Feed
Podcasts
© Copyright 2020, TMS
All rights reserved.